Bakithi Kumalo Invited to Drumming Celebration at Capital One Hall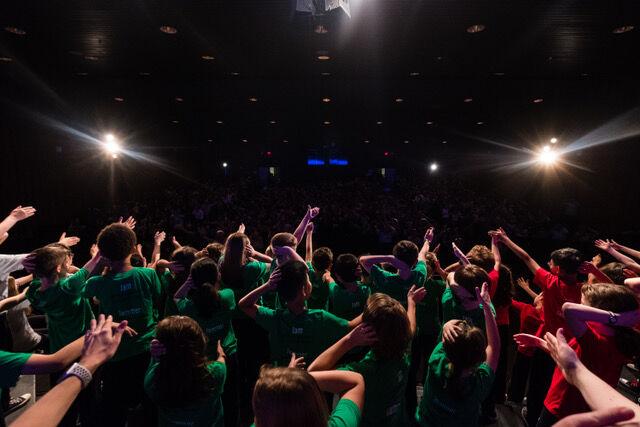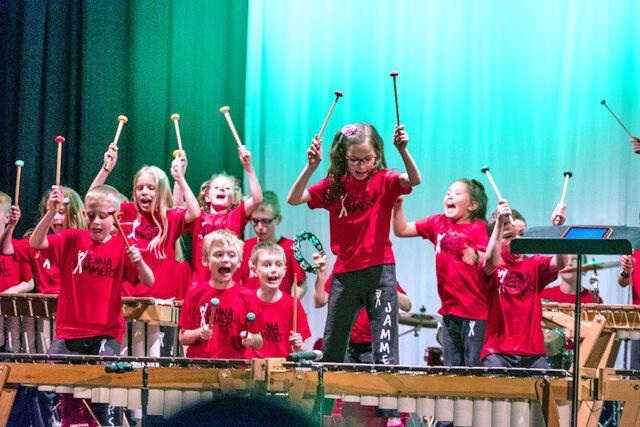 Jhe Vienna Jammers are a drumming ensemble with over 120 children ages 8-18 from Fairfax County.
The band was founded in 2005 by David L. Reynolds, Jr., who has been teaching general music at Vienna Elementary School since 2001. He was approached by Dave Cohen, a high school student at the time, with the idea to start an after-school percussion ensemble.
"Dave was the older brother of one of my students, and he was in the drum line at Madison High School, and he came to me and said he was looking to do a community project and wanted to see if I could help him. to put together a children's percussion set," Reynolds said. "I had no background in percussion per se, but I loved hand drum and percussion, so of course I said that I would help."
It didn't take long for interested kids to sign up, and over 70 people signed up to audition to fill the 20 spots available. Therefore, Reynolds wanted to expand the program, and so he took it out of the school system, started a nonprofit, and in 2012 got his own space.
"We learned how to build the instruments and grew to 135 kids from 24 different schools represented, and even have an adult group now," Reynolds said.
The Vienna Jammers consist of seven ensembles, each rehearsing once or twice a week throughout the school year. Ensemble members perform repertoire ranging from their own compositions to arrangements of popular songs, including music by Katy Perry, Taylor Swift and Ozzy Osbourne.
And they don't just train and learn, Jammers regularly perform around the community at local events. All seven sets will perform at Big Jam, starting at 7 p.m. on May 21, at Capital One Hall in Tysons.
"It's our big fundraising concert that we put on every year at the end of the season," Reynolds said. "In the past it was always at the local secondary school, but now we play in this great venue. It will be a combination of merengue, steel pan and other percussion instruments.
Bakithi Kumalo, a South African musician known for his fretless bass playing on Paul Simon's 1986 album 'Graceland', will be the special guest of the show.
"It's the first time we've tried to get a guest to play," Reynolds said. "I met Bakithi a while ago when Paul Simon was playing Wolf Trap, and we hung out after, and he had worked a lot with children and told me to contact him if I ever wanted him to do anything. I called him and he was happy to come, so this is going to be the biggest Big Jam yet.
As well as raising money to keep the program going, the concert is something Reynolds encourages area music lovers to support as it provides great music education and opportunities for young people.
"The Jammers are just a band you have to see live," he said. "It's the kids from second grade through seniors playing music that will make you want to dance and smile. And on top of that, coming to see Bakithi, one of the best bass players in the world, in a place like this, playing with him is another great reason to find out.
He promises that when audiences see these artists perform at the level they can, and then realize they're just kids, that's pretty awesome stuff.
"Also, it's music that you don't hear too often in this area, so it's a unique sound that's a great listen," Reynolds said. "And there will be familiar tunes and new music, and it's totally a family show. Music appeals to all age groups and can awaken some future percussionists.
For tickets or more information about this great non-profit organization, visit www.viennajammers.org.
.