All Strings Attached Orchestra Studio has picked up the pace of their summer concert tour of Okoboji with recent shows at United Methodist Camp and Retreat Center and Harris-Lake Park High School in Lake Park.
Rebecca Windschitl, Director of All Strings, said: "After three long years, we had a great tour with 66 jazz and symphony members.
All Strings had canceled their Okoboji tours for the past two years as a COVID precaution.
All Strings' Junior Symphony Strings, Junior Symphony and Big Band Sound performed Friday, June 10 at United Methodist Camp in Spirit Lake. The Carroll Area Symphony and Big Band Sound performed Saturday, June 11 at Harris-Lake Park High School in Lake Park. Different programs were presented at each concert.
The weather was "phenomenal" – light wind and 75 degrees – for the Friday night concert at the Methodist camp, Windschitl said.
"Perfect for an outdoor concert," she added.
Just over 100 people attended.
The students who stayed at the camp were even able to take the Ninja course, and Windschitl said, "They loved it."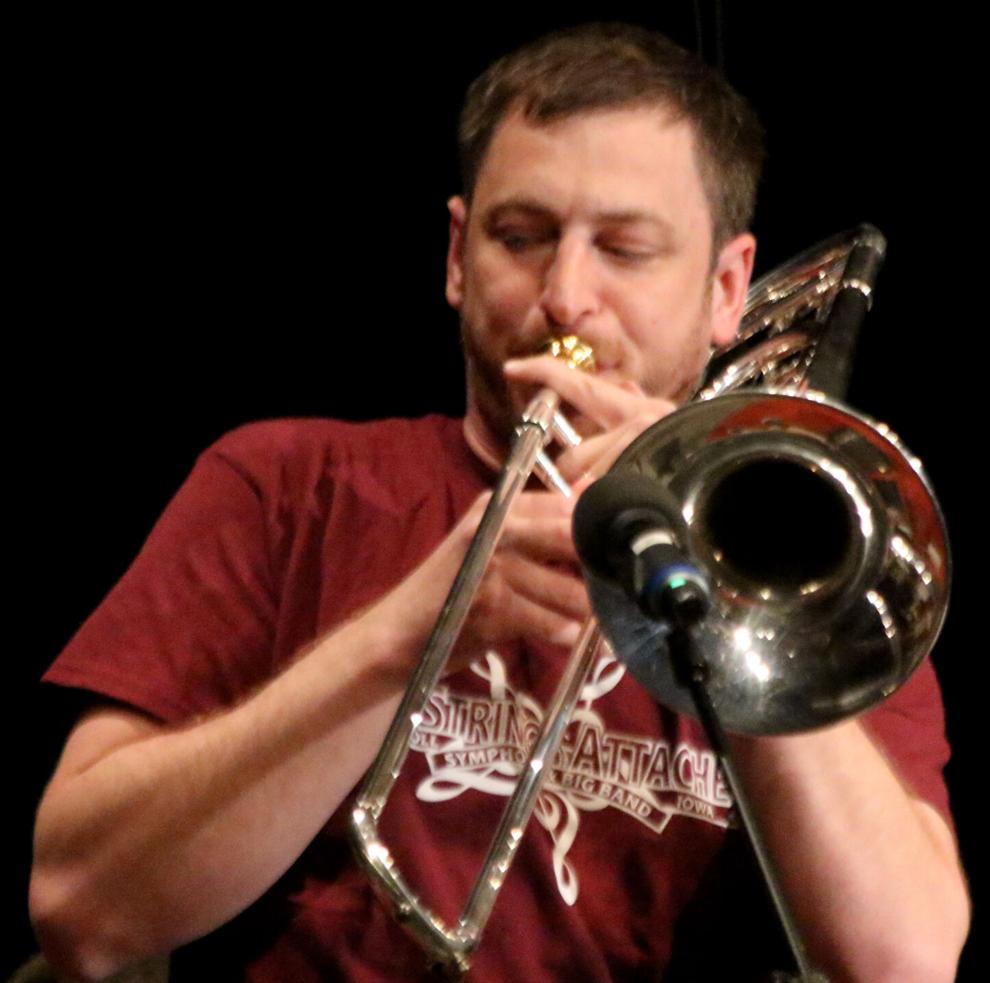 "The concert in Lake Park was great, and it's always nice to play in their auditorium, which is beautiful," she reported. "We didn't have a lot of people there, although we know that with COVID it will take some time for everything to get back to where we were. All in all, it was a fabulous bonding weekend. We had several new faces making the trip for the first time, and the best part for me is always that a lot of my old ones come back to play and hang out with.
To cap off the tour, an All Strings band performed for non-denominational services on Sunday, June 12 at Methodist Camp Cove.
"It's always the icing on the cake on tour, a great way to end our happy weekend," Windschitl said. "We are responsible for the service, where we do a prelude, special music, a closing piece, and then accompany all the hymns in between. In recent years, we have also had one of our members as a guest speaker. At some point our Reverend Angelo Luis (French horn performer in All Strings) will be a guest speaker, which I look forward to.
Jake Gute, Windschitl's assistant with All Strings, provided the program for the service.
"So he took three beautiful hymns and arranged them for the orchestration," Windschitl said. "Several people in the congregation were crying because they were happy that we were back. We had a dozen people playing, so it was like a huge orchestra in this little church.

All Strings' next performance will be on Sunday, August 7 at the Carroll Recreation Center, featuring student performances of their state music competition pieces.