The Vernal Hues Spring Art Market will be held this weekend at Frontier Warren, 140 S. Main St., Warrenton.
The art market will begin with a reception on Friday, April 22, from 5-7 pm The market will continue on Saturday, April 23, from 11 am-4 pm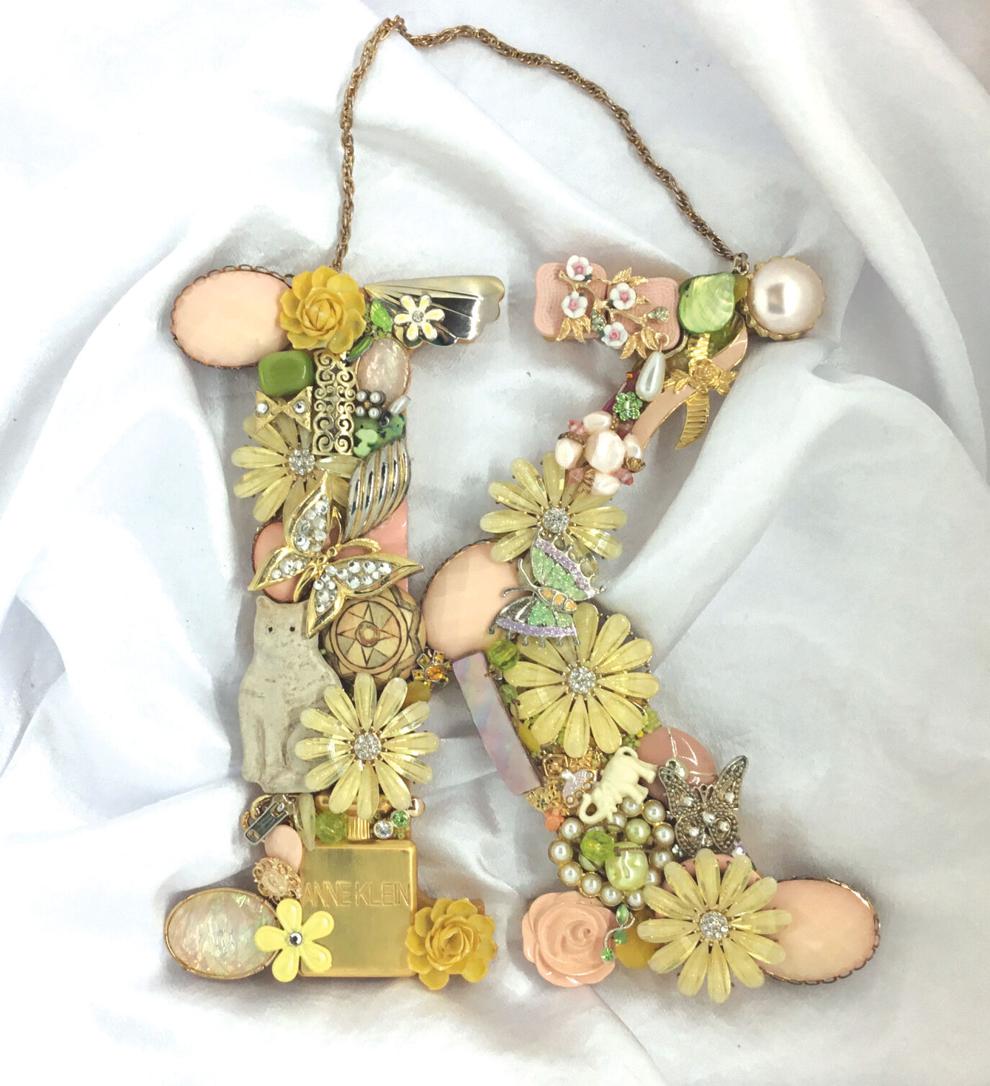 The event will feature the works of the following:
• Sarah Bolduc: Describing herself as a creative expressionist, Bolduc will exhibit work in many diverse mediums of expressions which she enjoys, including paintings in oil, acrylic, mixed media, watercolor, alcohol ink, and fiber, as well as a variety of fused glass offerings including necklaces, pins, nightlights and plant stakes. Bolduc is a nationally recognized and award winning artist who resides at Lake Gaston and works from the multiple studios within her home. She has had her work published by the Student Art Quilt Association in 2020 and Artemis Journal later this spring. In addition, Bolduc serves as a leader in the art community as president of Lake Country Artisans Guild.
• Providence Elyse: Technically a self-taught artist, Providence Elyse spent many years as a performer and writer for a small regional theater in North Carolina before becoming an Army wife and mom. She managed to sell more than 200 private commissioners within the span of her time as a military spouse. She holds a bachelor's degree in Social Psychology from Chowan University and frequently finds herself initiating many painting concepts from both personal and social psychology. In her pieces, she explores and exposes upon the often overlooked or forgotten significance and impact of familiar elements, figures and symbols found in both nature and culture that are integral to human life and societal progression, but are often ignored and neglected. With the use of various mediums and the addition of sculpted paper details, she intends to produce pieces that are rich in texture and dimension, allowing both light and darkness to give the observer a different view of the piece, depending on how shadows and light reverberate off the painting.
• Karen Sumner: She describes herself as being blessed throughout her life with a creative spirit, whether it was quilting, sewing, knitting, jewelry making, cooking or chime making. Brown found herself particularly inspired by the jewelry collection of her late mother-in-law, who left the collection to her granddaughters — costume jewelry, watches, service pins and broaches. The granddaughters trusted Sumner to figure a creative way to honor their grandmother while representing their unique styles and favorite colors. As a result Sumner, created an initial that each granddaughter can hang as a piece of art in their homes. Today, she creates similar hanging works of art using old pieces of jewelry that she has collected and is inspired to create almost every day.
• Linda Watkins: Fascinated by both color and detail, Watkins liked to zoom in on nature, capturing the blooms, birds, busy insects, frogs and fish that inhabit her property near Pittsboro. Most of her ideas and inspiration are born in her garden. Starting with photographs, doodles and sketches, she tries to carefully plan her approach, but, in the end, watercolor happens. Watkins said that her work tends toward rich, joyful color and a realistic, detailed focal point with a more interpretive background.
Frontier Warren is located at 140 S. Main St., Warrenton.
.