OKLAHOMA CITY – The Oklahoma City Zoo proudly announced that its female chimpanzee, Nia (14), is pregnant. Nia's baby is due later this fall. This will be Nia's second offspring.
"Any birth is exciting at the zoo, but the birth of an endangered species is important and exciting to us," said Pace Frank, assistant primate curator at OKC Zoo. "The zoo is committed to the conservation of chimpanzees. In partnership with the Association of Zoos and Aquariums (AZA) and their Species Survival Plan for chimpanzees, we continue to have a positive impact on their population while raising awareness to protect their habitat.
In 2020, Nia came to the OKC Zoo on the recommendation of the AZA's Species Survival Plan® (SSP) for chimpanzees at Sunset Zoo, Manhattan, Kansas. When she arrived, Nia was about eight months pregnant with her first child. However, after Nia gave birth, she did not show appropriate maternal behaviors towards the baby, Frank said.
The zoo's primate care team, in consultation with the veterinary team, made the decision to remove and hand rear the baby. With advice from the AZA Chimpanzee SSP, the recommendation was made to move the baby to the Maryland Zoo, in Baltimore, Maryland, an AZA member zoo that has had a successful history of introducing baby chimpanzees to mothers. adoptive.
The baby was named Maisie in a public vote hosted by the Maryland Zoo and she continues to grow and thrive within her troop, according to the press release.
In preparation for the impending birth, primate keepers are training with Nia to voluntarily participate in ultrasound scans to monitor the baby's health, the statement said.
Although the zoo's primate care team hope Nia will display appropriate maternal behavior, keepers also train with Kito, an adult female chimpanzee in the troop, to prepare her for the role of surrogate if intervention is needed. . Kito is a proven substitute and has recently served as a substitute for young man Rueben in the troupe.
The zoo's veterinary team confirmed that Nia was pregnant with a pregnancy test. She is expected to give birth this fall after a gestation period of about 8 months.
Following a breeding recommendation from the AZA chimpanzee SSP, Nia was paired with the zoo's two male chimpanzees, Mwami, 34, and Ruben, 10, and was successfully conceived.
The child's father is currently unknown and will be determined through a blood test.
"Nia is in good health and her pregnancy is progressing well," Frank noted. "She continues to receive excellent care and attention from her keepers who work closely with the zoo's veterinary team to monitor her throughout examinations and wellness checks."
Native to Central and West Africa, the chimpanzee is currently listed as an endangered species according to the International Union for Conservation of Nature (IUCN). With declining populations, chimpanzees are threatened due to deforestation, hunting and the illegal pet trade. The OKC Zoo helps strengthen chimpanzee populations by participating in the AZA's Chimpanzee SSP.
Regular admission is $12 for adults and $9 for children 3-11 and seniors 65 and older. Children two and under are admitted free.
Zoo fans can support OKC Zoo by becoming a member. Memberships can be purchased at ZOOfriends.org or any venue entry is sold at the zoo's entrance plaza during normal opening hours.
To learn more about this and other Zoo events, call 405-424-3344 or visit okczoo.org.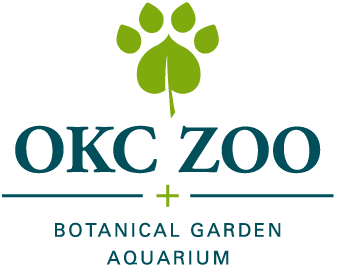 .