OKLAHOMA CITY – Oklahoma City Community College (OCCC) is now hosting an interactive family exhibit, "A Colorful Dream," that takes visitors on a journey across the full spectrum of the rainbow.
"OCCC aims to enrich the lives of students, staff and the community as a whole. One way to do this is to foster a thriving arts environment," said OCCC President Dr. Mautra Staley Jones. "We are proud to offer Oklahoma City residents the opportunity to actively engage in the arts through this exhibit."
"A Colorful Dream," by contemporary fine art photographer Adrien Broom, features photographs detailing a young girl as she discovers a series of monochrome fantasy worlds exploring the rich hues and associations people have with colors.
"We are delighted to welcome the work of Adrien Broom here at the OCCC," said Lemuel Bardeguez, Director of Cultural Programs at the OCCC. "The colors in this exhibition are intense and evoke emotions in the viewer, while creating a space for all ages to enjoy photography."
Broom is a contemporary and commercial fine art photographer living in Brooklyn, New York. Broom's fine art photography often alludes to themes of childhood fantasy, using young women as protagonists. Her commercial work includes music, fashion and portrait photography.
To create the exhibit, Broom constructed eight individual sets comprised of objects evoking the essence of each respective color. She then photographed a young girl exploring and traveling through each world, passing through small portals that lead her on a journey through a red world, then orange, yellow, green, blue, purple, and finally a rainbow. sky encompassing all colors.
According to the press release, the images were not stitched together using photo editing software, but are the result of hours of hard work. So what the viewer sees is what was in front of the camera lens when the shot was taken.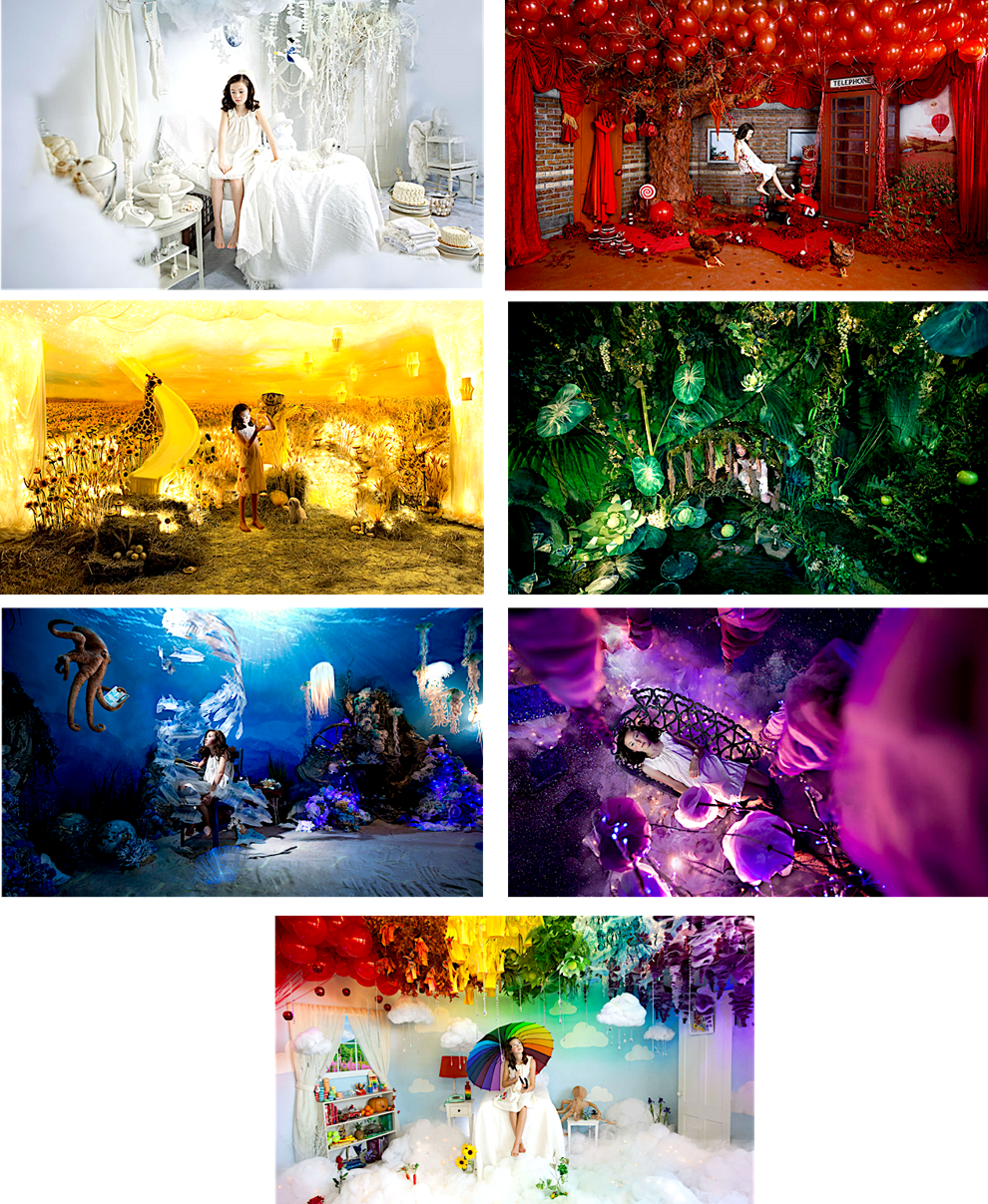 "There's magic just below the surface," Broom said. "The images I create suggest something mysterious woven into the fabric of our daily lives that is just out of sight. This tension between the surface and what lies beneath is a constant guideline in the work I create, whether building surreal, larger-than-life sets or capturing images of authors lost in the daydreams of their imagination.
Along with over 40 photographic images, the exhibit includes time-lapse videos showing the process of building the sets for the photographs, which offer insight into Broom's creative process and the production required to bring these images to life.
"A Colorful Dream" runs through October 20 at the Inasmuch Foundation Gallery inside the OCCC's Visual and Performing Arts Center. The exhibition is open Monday to Friday from 12 p.m. to 5 p.m. and by appointment. Call for reservations outside of scheduled hours. Free entry.
This exhibition is presented by ExhibitsUSA, a national program of the Mid-America Arts Alliance, an organization that supports artists, cultural organizations and. Communities. ExhibitsUSA sends more than 25 exhibits on tour to more than 100 small and medium-sized communities each year.
These exhibits create access to a range of artistic and human experiences, nurture understanding of diverse cultures and art forms, and encourage growing depth and breadth of cultural life in local communities, the statement said.
Celebrating 50 years of providing educational opportunities to students in 2022, Oklahoma City Community College serves students preparing for college, pursuing a degree or certificate, or taking courses for personal enrichment. About 17,000 students take college-credit courses in more than 60 programs leading to an associate's degree or certificate leading to further education at a four-year institution or entry into the workforce after graduation. graduation.
For more information, visit occc.edu.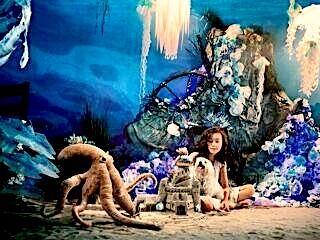 .