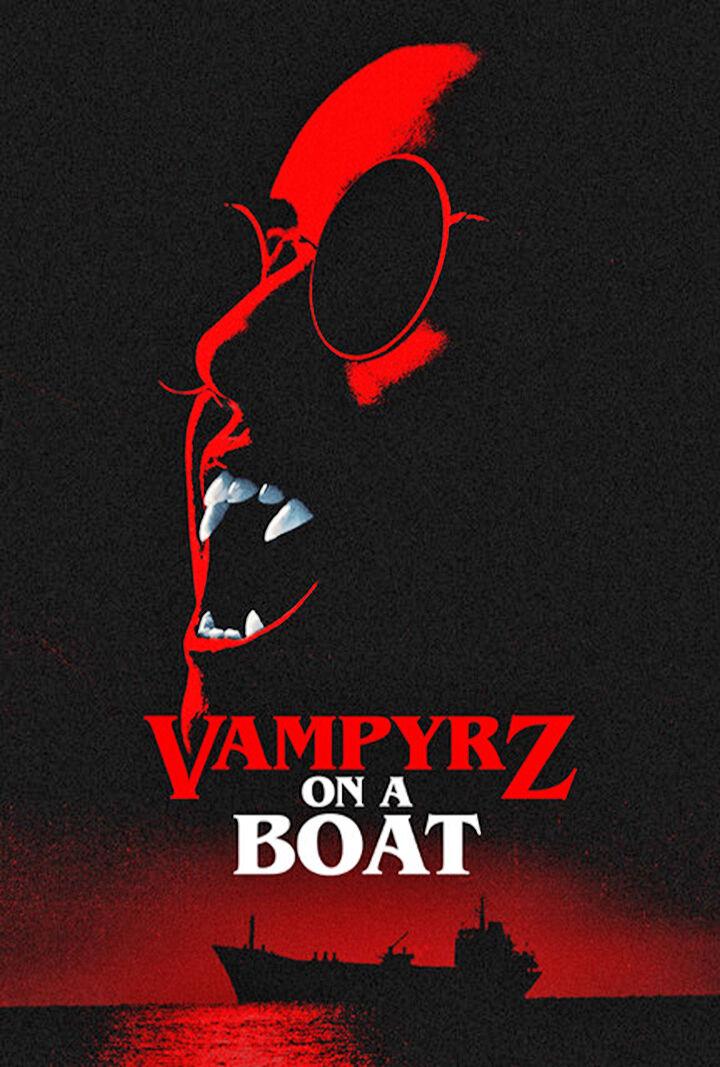 Just in time for the Halloween season, on Tuesday, September 27, a new Vampire movie directed by Redlanders was released on multiple streaming platforms. Redlands-based Fire Breathing Films and director Mark Allen Michaels are behind the movie "VampyrZ on a Boat." Michaels wrote the film and stars in it too.
"It's a romantic comedy with horror elements," Michaels said. "We shot him down in San Pedro on the SS Lane Victory in San Pedro with a lot of people from the Redlands."
"It was a lot of fun," said Seamus Cattaneo, one of the Redlands cast members in the film. "It was done in a very professional manner."
"When I was a kid, I loved horror," Michaels said. "I remember coming home in the dark seeing a bush in front of me thinking it was two guys. It kind of pissed me off for a while, but the reality was kind of funny. I've always had this imagination. »
The film plays to those same horror elements, but with an emphasis on romance and comedy.
"I started as an actor, then I became a writer and a theater director, then I started writing screenplays for movies," Michaels said.
He made his first movie "Mind Rage" in 2001. Michaels was able to invest in his film business, Fire Breathing Films, through his precision metal parts manufacturing business.
"It's a very tough business to keep going," he said of making movies.
Even though Michaels was able to secure distribution for all of his movies, it's not what he's most proud of. "Working with the crew and the cast is the success of it," he said.
For the last three movies, a core group of the same cast makes this movie magical. Almost a third of the cast comes from Redlands. Seamus Cattaneo, Paul Kirwan, Michael Wood, Michael Coleman and Joel Whittemore are "all great Redlands actors," Michaels said.
Cattaneo is from Ireland and used to do stage work and had other small roles in films.
"I didn't get into serious business until Mark came along and had to get in front of the camera," Cattaneo said.
For years Cattaneo worked as a waiter at the original Joe Greensleeves restaurant in Redlands. That's how Michaels met him.
"It teaches you a lot of patience," Cattaneo said of his work in the restaurant business.
One day Cattaneo said, "We left at 7 a.m. and I said, 'We'll be back in time for lunch.' And we didn't get out of there until about midnight.
"Making movies is slow," Michaels said.
That's why he had the idea to shoot the film on a boat this time.
"I thought, 'Where can I shoot something where I don't have to move a lot?' Because moving slows you down, for locations," Michaels said.
Plus, he wanted to put a different spin on vampires.
"Lead isn't affected by vampires, and you'll see why in the end," he added.
"VampyrZ on a Boat" is mostly "What a guy will do for love," Michaels said.
It took them a month to shoot the film on the iconic ship SS Lane Victory, which was used in 'Titanic', 'GI Jane', 'The Thin Red Line' and numerous TV shows. In real life, the ship rescued 7,000 Korean refugees in 1950.
The opening teaser for "VampyrZ on a Boat" has been viewed over 50,000 times on the film company's website. Michaels and Cattaneo are excited about the upcoming release.
.