Vintage Theater Artistic Director Bernie Cardell had no intention of making a statement when he cast Mary Louise Lee as one of the first black actors to play the iconic role of Momma Rose in the classic musical from Broadway's 1959 "Gypsy."
But he made one anyway.
The very presence of Lee in this particular real-life story makes a statement in itself about the positive progress that is being made in American theater. A world where we finally seem to be leaning towards a world where no one is inherently badly chosen based on the color of their skin. And where each actor can bring a lifetime of unique experiences and offer a new lens through which we can see archetypal characters again.
"I believe it's a political statement for me to be cast in this particular role," Lee said, and it's this: "If I can play the role to the fullest, then my skin color won't matter. not important."
Cardell hadn't even planned to direct the well-worn story of the showbiz mother from hell who projects her own failed vaudeville ambitions onto her two traumatized daughters. But as he watched Lee command the stage as the maid in Aurora Fox's 2019 production of "Caroline, Or Change," it hit him. She must play this role, he thought.
And so, after the performance, he asked her to do it. Lee was momentarily shocked. Not because Rose was a white woman in the early 1920s. Because it had never occurred to her that she would ever be asked the question. "But the way she looked at me, I knew right away she was going to do it," Cardell said.
This was before the murder of George Floyd and the national movement to demand greater representation of artists of color both on stage and in administrative roles in the country's predominantly white theater companies. Cardell just knew she would kill the role.
He also knew that bringing a woman of Lee's caliber back to the Vintage Theater stage, where she previously played Billie Holiday in "Lady Day at Emerson's Bar & Grill," would be a major blow. Lee's professional stage career began when she was cast in "Beehive, the 1960s Musical" at what is now the Garner Galleria Theater while a senior at Thomas Jefferson High School.
Even then, Lee was breaking down racial barriers. In 1988, she was cast as Nancy in "Oliver," becoming one of the first black students at a Denver public high school to land a lead role playing a white character. And because she, yes, killed him, it opened the doors for many more minority students to participate in theater at her school.
Since then, Lee has sung the national anthem in front of 78,000 Denver Broncos fans and performed on "America's Got Talent." She has performed at three Democratic National Conventions and on military bases around the world. She won the True West and Henry Awards for "Caroline, Or Change."
There's not a musical fan who doesn't want to see Lee dipping his heels into Stephen Sondheim's iconic song "Rose's Turn" in "Gypsy." Not despite its darkness. Because of that.
Because no black woman had the opportunity to play what has been called the greatest female lead in the history of American musical theater for the first 55 years of its existence. Not until Leslie Uggams was cast in a production at the Connecticut Repertory Theater in 2014. "I always wanted to play Rose but assumed I would never be considered because she was based on a real person," said said Uggams at the time. .
Cardell originally planned to stage "Gypsy" in June 2020, just before the pandemic shut down. The long-delayed production finally opened Friday night to an enthusiastic response, but not without some scuttling. Lee even came face to face with one of her own friends who asked, "Wait… isn't that a white woman?"
Yes, she was. Rose Thompson Hovick was the very real and overbearing mother of Gypsy Rose Lee and Dainty June Hovick. And her inherent whiteness was a key weapon in how she managed to fight her way to a small measure of stardom.
Lee is an inescapably proud black woman. "And I can't play Rose as a white woman — because I'm not a white woman," she said.
"I play Rose as I see her. And I see her as an overbearing mother who wanted to be a star, and now she wants her child to be a star. Whether you're red, white, black or blue, it could be no any mother.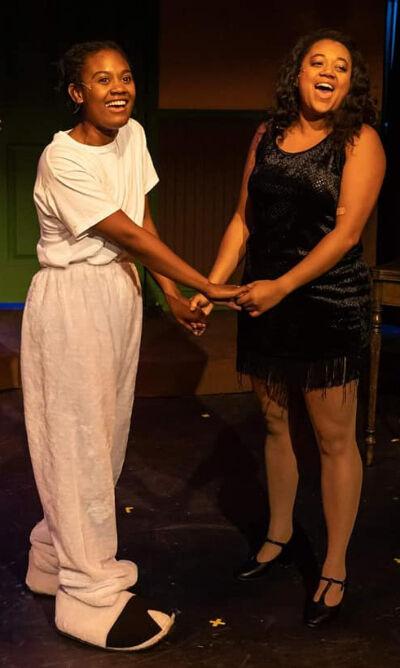 For much of the past decade, Lee has been referred to as "Denver's first lady of song." She is now divorced, and this, she says, has made her both a stronger woman and a better actress. "That experience had a lot to do with who I am as an actor now, and it really informed the character," she said. "I like a challenge, and I feel like this one really stretched me."
As the audience left the Vintage Theatre, Lee said, "More than anything, I hope my talent speaks for itself. I want people to believe that I got to sing the part and play the part – and that I was hired for that reason, regardless of my skin color.
But part of the challenge for any actor playing any role, Lee said, is to get the audience to look past the actor they see entering and ultimately see the character fully instead. This could mean Vintage Theater is giving a black actor (Camryn Nallah Torres) the rare opportunity to play Cinderella this past January. But it also means suspending disbelief in areas that go beyond race, like moviegoers going to the movies with universally recognizable stars like Denzel Washington playing Malcolm X, Gary Busey as Buddy Holly, or Angela Bassett as Tina Turner. . "No matter what you thought was going in," Lee said, "You left all those movies thinking, 'Oh, my God, I just saw Malcolm X, Buddy Holly, and Tina Turner. I want people to leave 'Gypsy' thinking they just saw 'Rose', not a black actor playing Rose.
But then again – if audiences leave "Gypsy" thinking about some of the troubling contradictions between Lee's race and the character she plays, all the better.
If the audience is thinking, "Wait a minute: A black woman back then wouldn't even have been allowed into this theater, through the front door or the back" – great. If they realize, "Wait a minute. Black artists of the day were largely relegated to the demeaning, racially segregated Chitlin' circuit" — so much the better. "What was that this all about?" is a conversation we should all be having, and if it was seeing a black actor play Rose that brought it up, then — great.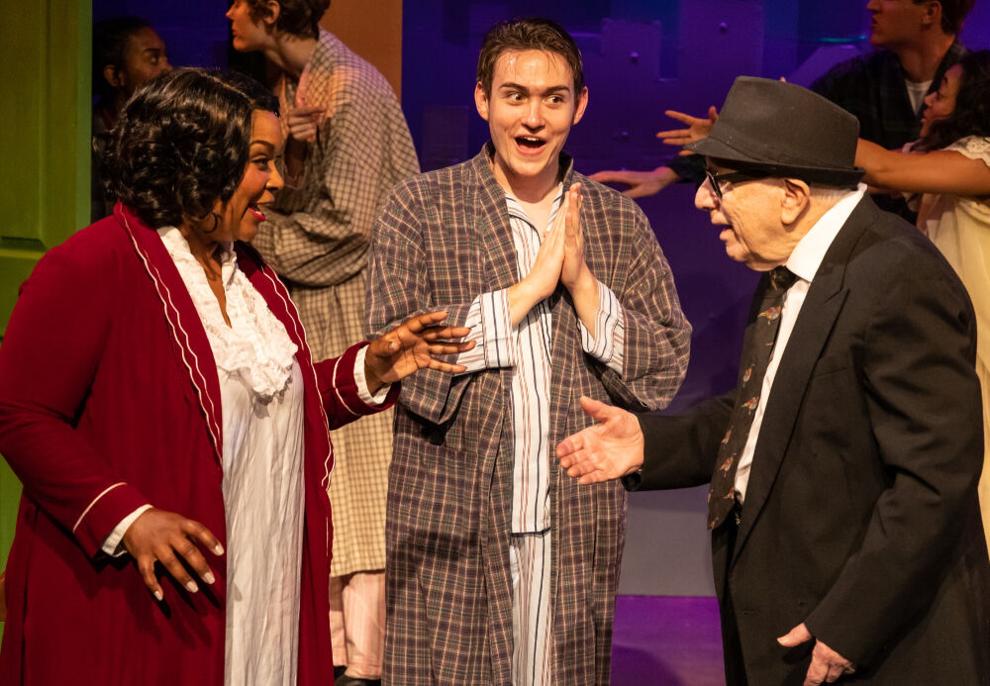 What is often missing in conversations about color and casting is that the storytelling itself is an invented artifice. Full stop. Each creative team can create the rules of their story as they see fit. Some grumbled when Lin-Manuel Miranda created a world in which actors of color played the nation's white founding fathers, without realizing it: In the world Miranda created, Alexander Hamilton IS a character of color. George Washington IS a black character. It's not 1776 either. And guess what? The real Rose has been dead for 68 years. And when you leave "Gypsy," you'll be walking down Colfax Avenue, not a burlesque house in Wichita.
And if you really want to be on the cutting edge of authenticity, here's a little fact about Rose Thompson Hovick that you'll never learn from watching "Gypsy": She was a lesbian, she may have been responsible for the death of three people, and she was tried for murder. Point?
"It would be great for people to keep in mind that the original title of this musical was 'Gypsy: A Fable,'" Cardell said. It's theatre. It's all pretend.
In 2022, we should all be grateful for the opportunity to see classic stories that have been interpreted in exactly the same way over the decades in a new and different light. Especially a story that otherwise has no particular reason to be told in 2022.
Rose had her turn. At this moment in local theater history, it's Mary Louise Lee's turn.
"What we're talking about is a new era and a new day of opportunity," she said.
.