The Macias family joined the Great Y Circus in the summer of 2013. It was a convenient way to get their three boys involved in the same sport and have one place to go for after-school activities. A year later, their lives had changed. The circus was not just an activity but a way of life.
"We had friends who did [circus]." said Cheryl Macias when talking about how much the idea of ​​having all three kids in one place at the same time appealed to them and a reason to sign up for circus lessons in Redlands. The family lived in Riverside at the time and Gavin, Rhys and Ian were 10, 7 and 3 years old.
At the beginning, they were there twice a week for the initiation lessons.
"My kids wanted to take unicycling lessons, which were on opposite days of the week, and I told them, never expect to unicycle," she laughed, "The next year , we rode a unicycle."
Today the three boys, now aged 18, 15 and 11, practice acro, stilts, hand balance, seesaw, diabolo, teardrops and Chinese pole. They attend four classes each while Cheryl is one of Begin Risley's coaches and she performs in acro. This year, the boy's father is on the show for the first time. Daniel Macias juggles.
"He actually learned to juggle on his own as a kid so he already had that skill and then suddenly bringing it into play with the things that our family is involved in," Macias said.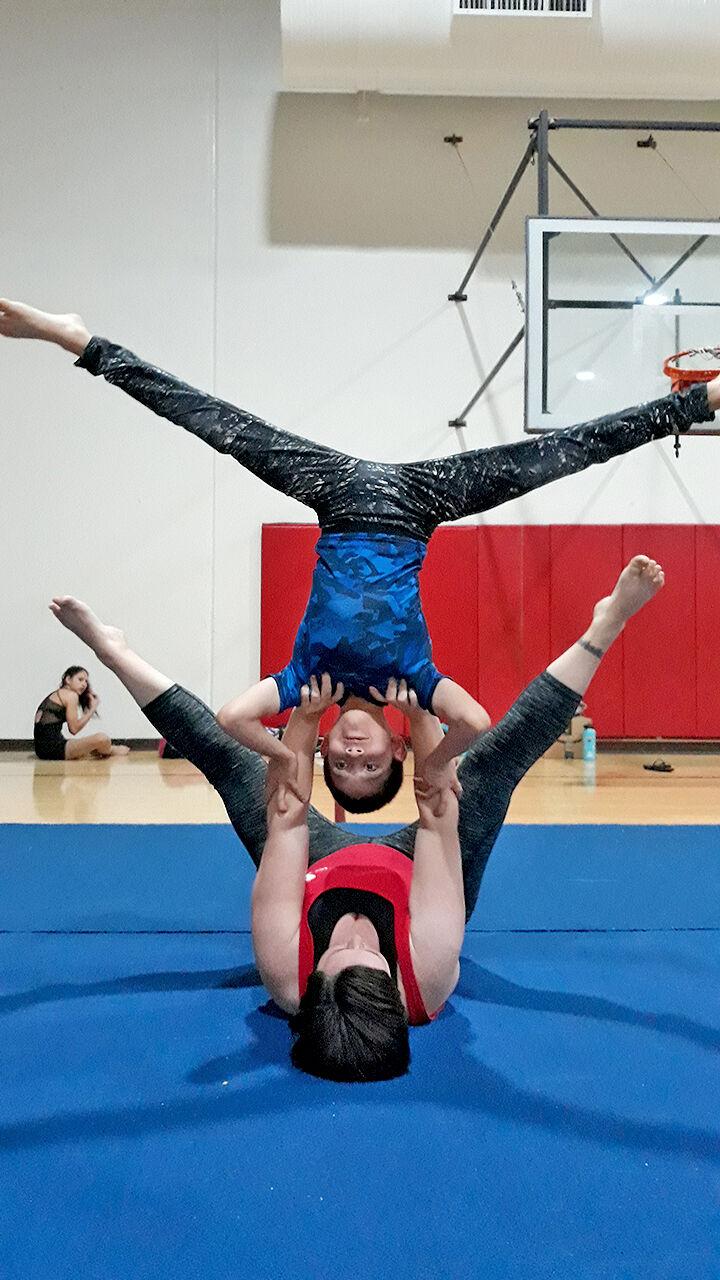 The family ended up moving to Redlands to be closer to the circus after three years of involvement.
"I never imagined we would be involved," she said with a smile. "It's been interesting to watch them grow and learn skills and be able to teach other kids," she said. "My eldest trained the advanced unicycle act a year and now he's on this 20 foot unicycle that I never even could have imagined."
In 2017, Cheryl started taking lessons herself.
"It was something I never imagined myself doing," Macias said. "I never did sports as a kid. I think I did my first cartwheel when I tried out for my first acro class.
It was in his late thirties.
Children have also participated in summer circus camps in the past. Today Gavin is a trainer, Rhys is a facilitator and Ian has already expressed interest in becoming a trainer.
"It's an amazing way to give back," Macias said, "for a program where all the trainers are volunteers."
During the pandemic, the Macias children took part in a few circus classes at the Y to improve their skills.
"We ended up buying hardware to have at home to make them work," she said.
For a year, it's a relief to be back in the circus.
"The circus becomes your social base. This is where you make friends," she said. "Even more for my boys since they are homeschooled. This is where they meet their peer group.
The Macias family will be in several acts during this year's performance. Keep an eye out for the Chinese Pole where the three Macias boys will perform for the first time in the same number.
.