One of the uglier chapters in Colorado theater history may be coming to a sort of redemptive ending with next month's resurrection of the Equinox Theater Company.
"We're coming back and, we hope, stronger than ever," said Co-Executive Producer Colin Roybal, whose quirky little company made a name for itself for 13 years producing off-beat musicals that were a little bit raunchy ("Heathers , the Musical") and a whole lot bloody ("Evil Dead, the Musical").
For most of those years, Equinox was the primary tenant of The Bug Theater in north Denver. But the Bug severed ties with Equinox in June 2020, citing company officials' mishandling of a sexual-misconduct allegation against the company's resident Music Director. Roybal, also a member of the Bug's Board of Directors at the time, was removed after an internal investigation "for failing to address the situation." That left Equinox a company without a home, at the start of a pandemic.
The Music Director, who is not being named here because no police report was ever filed against him, reportedly attended another local theater company's performance of the musical "Hair" as an audience member and, at a bar afterward, is said to have made several "generally creepy" comments to and about several women who often perform for Equinox. The comments were witnessed by several others, and followed up by unwelcome text messages. When the women complained, The Bug Theatre's Board of Directors determined that Roybal failed to act quickly and decisively after the women came forward.
While Roybal believes the investigation by The Bug was flawed and that "what happened to us was not fair," he said Equinox returns committed to creating an environment "where sexual harassment, in any form, is not tolerated and will be thoroughly investigated and dealt with with, with no fear of reprisal and with the utmost respect to the victims of said harassment if it ever occurs." Going forward, he added, anyone in any leadership position in any Equinox production will be required to complete both sensitivity and sexual-harassment training, and that a confidential hotline will be made available for anyone to report incidents or concerns.
Equinox is returning with a commonly staged musical relationship called "First Date," to run May 20 through June 18 at the John Hand Theater on the campus of the Colorado Free University. That uncommonly safe choice already was on the Equinox schedule before the shutdown, and while no further titles have been released, Equinox had previously announced its intent to stage "Triassic Parq" – a musical comic told from the perspective of the dinosaur.
All of which still leaves the biggest legal and ethical question from this whole ugly affair still unsettled: What is an arts organization's responsibility for how a contracted employee behaves on his free time, outside of his specific job duties? That's a question every organization is mostly likely going to have to confront at some point.
City Park Jazz to honor Ron Miles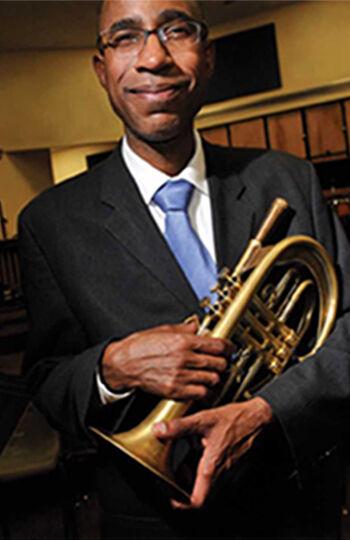 City Park Jazz's 36th season of free summer concerts will launch June 5 with a bittersweet tribute to late jazz great Ron Miles, who attended East High School, just a few paces from the City Park Pavilion.
"His unexpectedly passing on March 8 leaves an enormous hole in the heart of the music scene here, especially in the jazz genre," said series President Andy Bercaw. "There will be tears shed and hearts aligned at this truly meaningful memorial."
City Park Jazz typically draws up to 12,000 to City Park on Sunday summer evenings. The 2022 lineup includes a Mariachi band with traditional dancers on June 12, Hazel Miller on June 19, the annual Brass Band Extravaganza on July 17, and the debut of the new Colorado Mambo Orchestra featuring Dr. Raul Murciano – who was a founding member of Miami Sound Machine – on Aug. 7. For information, go to cityparkjazz.org.
Reviews are in on 'Suffs'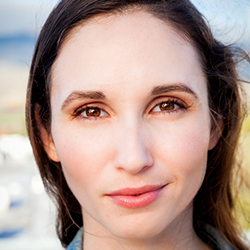 The reviews on the off-Broadway musical suffrage "Suffs," which includes Denver actor Jenna Bainbridge in the ensemble, seem to generally agree that the show needs further sculpting. But, says Andrea Towers of Entertainment Weekly: "Keep your eyes on Jenna Bainbridge, who lights up the stage while making history as the first wheelchair user to originate a role at the Public Theatre." The run has been extended through May 29.
UNC's Speaker of the Bears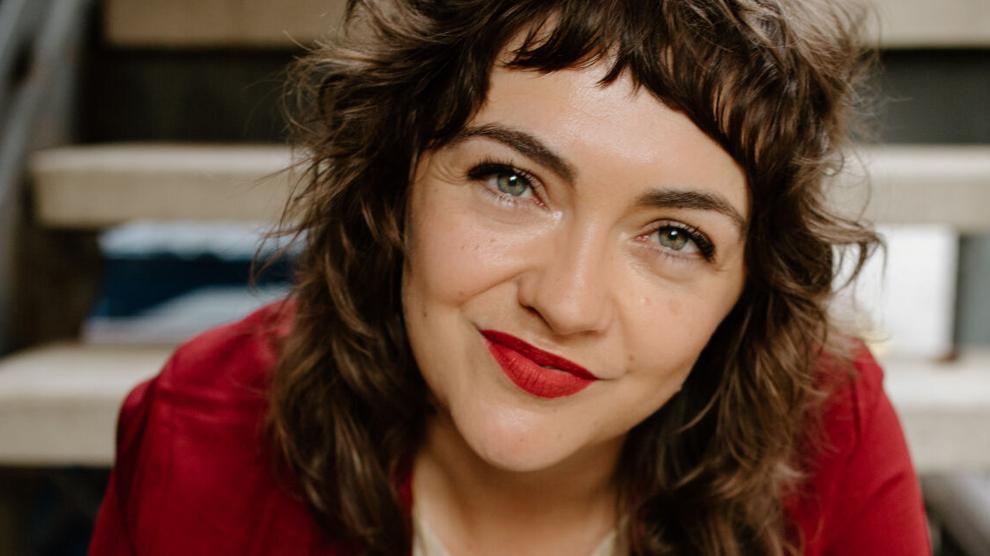 Neyla Pekarek has been tapped to deliver the University of Northern Colorado's twospring commencement ceremonies on May 7 in Greeley. Pekarek, former cellist for the Grammy nominated band The Lumineers, wrote a concept album that was turned into a full-blown stage musical called "Rattlesnake Kate" and premiered in January by the DCPA Theater Company. It centered on a woman named Kate Slaughterback who reportedly fought off 140 rattlesnakes to save her adopted son in 1925. "I saw her adventurous spirit and a woman who was unwilling to compromise regardless of the circumstances. That was really inspiring to me," said Pekarek, also a proud member of Sweet Adelines International and The Barbershop Harmony Society.
Fine Arts Center embraces 'Legend'
The Colorado Springs Fine Arts Center has made some changes to its theater schedule, replacing "La Cage Aux Folles" with the smaller "The Legend of Georgia McBride." That's the Denver Center-born story of a broke, hetero husband who turns to drag to provide for his pregnant wife. It runs April 21-May 15. The Fine Arts Center attributed the change to costs associated with the large cast of "La Cage," "and the current COVID requirements set by Actors Equity Association." The actors' union has been under fire for more than a year from its membership for, some members say, making it too difficult for theaters to get back to work with its stringent COVID compliance requirements.
Briefly…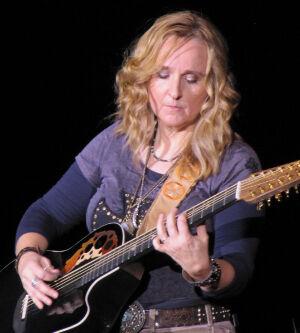 A celebration of Cleo Parker Robinson Dance co-founder Tom Robinson's life will be held at 11 am Friday (April 15) at New Hope Baptist Church, 3701 Colorado Blvd. …
The Arvada Center still can't catch a break. It hasn't had the actor it cast to play the lead role of Charlie Price in "Kinky Boots" since March 3 because of (non-COVID) sickness … On the plus side, Melissa Etheridge will be headlining an outdoor concert at the Arvada Center on Aug. 18. The rest of the lineup will be announced at 11 am Thursday (April 14) … Wonderbound will announce its 2022-23 season, consisting of two returning productions and two world premieres, on April 20. … Metropolitan Opera star Will Liverman will perform at Central City Opera's annual Theater of Dreams Gala on April 29. Tickets $350 …
And finally: Fred Tessler, Lead Mentor for Theater at Colorado Springs Conservatory since 2015, died last month at age 61. The 1980 graduate of Kent Denver Country Day School also worked with the Colorado Springs Philharmonic and Colorado Springs Chamber Orchestra.
.