Denver Arts and Venues has announced the availability of $1 million to make it more affordable for pandemic-recovering nonprofits to produce arts and culture events at city-owned venues over the next year.
When a promoter rents a Denver-owned facility such as the Red Rocks Amphitheatre, Denver Coliseum, Boettcher Concert Hall, Ellie Caulkins Opera House, Buell Theatre, McNichols Civic Center Building or the Studio Loft (above the Ellie), the city typically bills back for expenses it incurs such as security, ushers, ticketing or janitorial services. Some of those expenses will now be paid for from funds provided to the city by the American Rescue Plan Act.
The funds are intended for any event that is cultural or artistic in nature such as the performing arts, literary, comedy, music, film, visual and fine arts and educational activities.
And to make sure those funds aren't immediately gobbled up by the biggest players in town, the city has pledged to reserve up to $150,000 of the pot for organizations with 2020 revenues of less than $1 million. (Although in 2020 … who wasn't less than $1 million?)
"COVID-19 has had a devastating impact on the arts in our city and beyond," Mayor Michael B. Hancock said in a statement. "This investment will help restore and reinvigorate Denver's cultural landscape by supporting the organizations that bring arts and entertainment to Denver residents and visitors."
Applications opened March 23. Non-profit organizations that hold 501c3 tax status are eligible for performances or public events that take place over the next year starting June 1.
"This funding for Denver's arts and entertainment organizations defrays the cost of doing events at (city-owned) venues, and assists these organizations in doing what they do best – bringing joy to the people of Denver." Denver said Arts and Venues Executive Director Ginger White.
To date, White said, Denver has received and allocated $154 million in federal funds to support pandemic recovery efforts.
Arvada Center feels the power (outage)
Because of a major power outage and damage to a transformer on Wadsworth Boulevard, the Arvada Center was closed to the public on March 17-18. That wiped out the closing reception for "The Art of the State" gallery, all classes and two preview performances of the upcoming musical "Kinky Boots."
Through a series of unfortunate events, the power pole caught on fire, leading to a broken underground line and a power surge that caused damage to the Arvada Center building and blew out a lot of equipment and appliances, including the HVAC system, sound equipment and backstage dishwasher, microwave and coffee machines.
The Arvada Center already had canceled several performances because of a COVID outbreak within its cast members. "The Liar" resumed today (March 23) and "Animal Farm" comes back Sunday (March 27). "Kinky Boots" opens as scheduled Friday (March 25) and "Stick Fly" opens two weeks delayed on April 2.
While the Arvada Center now operates independently from the City of Arvada, the city still provides significant financial support and is fully responsible for the maintenance of the building and its facilities. "We are hugely grateful to the city's facilities team, many of whom worked around the clock for 48 hours assessing and repairing damage to the building," Sneed said. "They went above and beyond to get us back working as quickly and safely as possible. It is too soon to put a dollar figure on the Arvada Center's losses over the past two weeks, but the COVID outbreak and the power outage combined to cost the center 10 performances of four productions. "I'd say we're due for a break," Sneed said.
Mayor's Award winners
The city of Denver has announced the winners of its 2021 Mayor's Awards for Excellence in Arts & Culture, a tradition going back to 1986. They are:
• Youth Award: Pop Culture Classroom, offering innovative arts education programming.
• Impact Award: Innervision, providing personal services to aspiring local broadcasters with disabilities.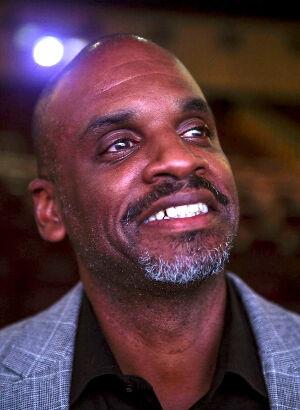 • Innovation Award: Edgar L. Page, contemporary dancer celebrating traditions from the African diaspora
• Jedi Award: Floyd and Stephanie Rance, promoters of works by metro filmmakers of color through their film series, "The Color of Conversation"
Watch videos highlighting all the winners
Lipgloss finds a new home
Lipgloss, the longest-running indie dance party in Denver at 21 years old, is returning to its roots on April 1 at what is now known as HQ (formerly 3Kings) at 60 S. Broadway with DJ Tower and guest DJ Cold Cave. Every Friday since 2001, Michael Trundle (aka Boyhollow) and friends have spun a dizzying array of new and classic indie, along with the occasional guilty pleasure.
Trundle says to expect everything from The Killers to LCD Soundsystem, White Stripes to Justice "to whatever our impeccable taste demands." Free from 9-10 pm, then $7. Info: hqdenver.com
Phamaly hits the road
The disability-affirmative Phamaly Theater Company is hitting the road with its current production of "The Spitfire Grill," the enduring musical about a troubled young woman who finds a new life – and helps a few others find theirs – in a rundown rural Wisconsin diner . After performances at Northglenn's Parsons Theater (through April 3), the Lone Tree Arts Center (April 22-23) and the Arvada Center (May 13-15), it will be the featured offering of the 2022 Forward Festival of the Arts, a national fest highlighting deaf or disabled performers, at the Queens Theater in New York (May 21-22). This is Phamaly fans' first opportunity to see a show directed by the company's new Artistic Director, Ben Raanan. Info: phamaly.org
Just announced…

Kristin Chenoweth, best known as Glinda the Good Witch in Broadway's "Wicked," will perform an evening with the Colorado Symphony on Aug. 12 at Boettcher Concert Hall. Chenoweth most recently co-starred in the highly fun musical-comedy series "Schmigadoon!" on Apple TV. Tickets…
James Taylor with his All-Star Band on July 18 at the Broadmoor World Arena in Colorado Springs and July 19 at Fiddler's Green Amphitheater in Greenwood Village. Tickets here. Here's how the Red Rocks summer schedule is shaping up as 9News has it so far.
What to do…
• Film: Watch Sutton Foster star in the classic Cole Porter musical "Anything Goes," filmed live at the Barbican in London, at 7 pm March 30 or 2 pm April 3 at the Chez Artiste …
• Theater: Curious Theatre's bilingual play "Refuge" uses original music and puppetry to tell the harrowing immigration story of a Honduran girl as she crosses the US border into the barren land of Texas. Performances through April 9, but there will be a panel discussion following Saturday's performance (March 26) moderated by Alfredo Reyes, Executive Director of the Latino Cultural Arts Center. tickets
• Live music: Organist Larry Goldings, guitarist Peter Bernstein and drummer Bill Stewart celebrate more than three decades as a trio with the new album "Perpetual Pendulum" and a two-show evening at Dazzle next Wednesday (March 30). tickets
• TV (sort of): "The Price Is Right," the longest-running game show in history, is coming to Larimer Square from noon to 4 pm on Friday, April 1. The "Come On Down Tour" is celebrating the show's 50th anniversary…
And finally…
Kevin Patrick McGrellis, a member of the Denver Gay Men's Chorus and 10-year mainstay known by many as "The Record Store Guy" at Twist & Shout, died Sunday at age 31. He will be remembered, his family posted in announcing the news , "for his deep concern for the less fortunate, his incredible appreciation of music, his wit, sarcasm – and judicious use of a wicked side-eye." Wrote Twist & Shout on its Facebook page: "The store will never be the same without his smile and laughter, his jokes and his friendship."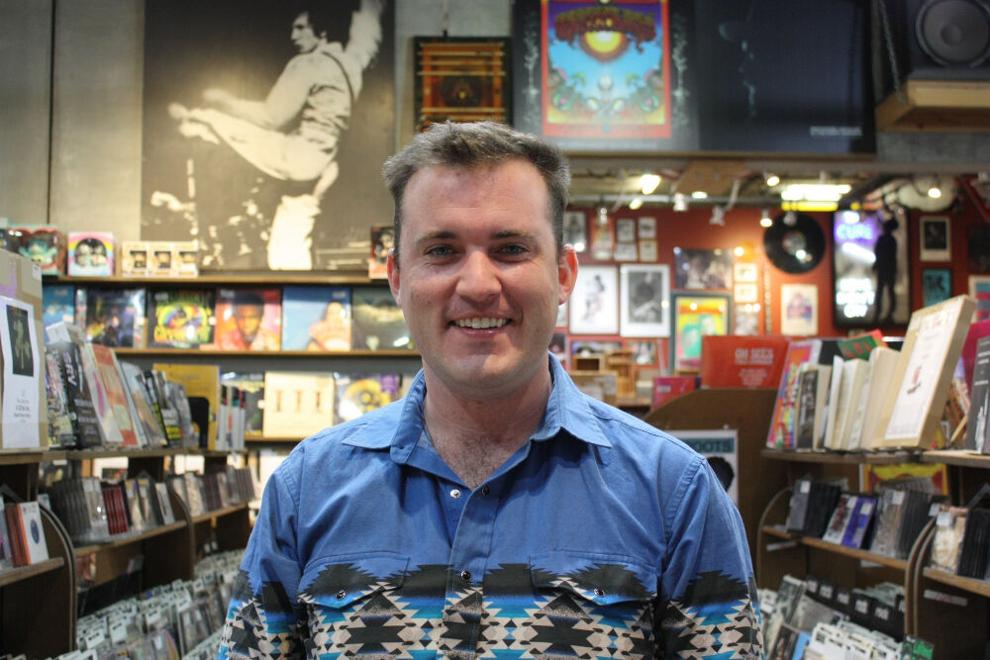 .