Here's the thing about the Buntport Theater collective: There's nobody like them. Not in Denver. Not in Colorado. Not in the United States.
Get this: Five friends decide to form their own theater company right out of college. Not to "do plays." To do their own quirky, creative, thought-provoking and completely original plays.
Without a designated playwright, director or boss of any kind. Everyone in the company is equal. Everyone is paid the same. Everyone writes. Everyone builds the sets. Everyone takes out the trash.
There isn't even an equivalent to the Buntport model in world politics. That would be what academics call an "isocracy" – a form of government where all citizens have equal political power. And the reason you've probably never heard of that word is because that kind of thing would never, ever work.
Buntport somehow works. And it's worked for more than two decades. Because they work their butts off.
This Friday, Buntport opens its 50th original, full-length play, called "❤️ Richard." (Yes, they have created so many play titles with words that they are now resorting to emojis.)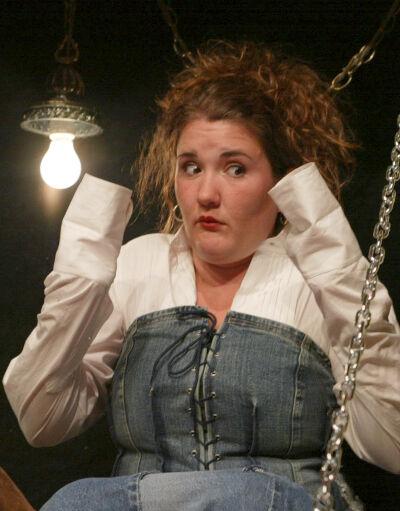 To put that into context, let's consider some of the most prolific playwrights of all time. Spanish author Lope Félix de Vega de Carpio is said to have written as many as 1,800 plays – but he doesn't count given that, 400 years later, none of us have ever heard of him.
Shakespeare, we've heard of. He's dubiously credited with writing 37 plays (although, granted, they are long enough to constitute 137.) Neil Simon wrote 30. August Wilson wrote 10.
The Buntport collective of Brian Colonna, Hannah Duggan, Erik Edborg, Erin Rollman and Samantha Schmitz have created 50 new plays at a pace of about three a year. Not to mention about 120 additional original episodes of two popular live sit-com serials they have staged over the years called "Magnets on the Fridge" and "Starship Troy."
When the conversation turns to the development of new plays in Colorado theater, it often skips right over Buntport – when in fact, the conversation should start with Buntport. And they have done it all with modest resources, but just enough support to consistently pay themselves a modest, full-time wage, making them among a handful of Colorado theatermakers who have made their careers doing what they love, without having to take on second or third jobs.
They are living the dream. A very tired, but happy dream.
"When looking back on our own history, even we are surprised by the sheer amount of work we have developed and produced," said Rollman.
When you think of it, creating a nonprofit, artist-led company model that works differently than traditional theaters is pretty punk rock. "I never would have thought this when I was a younger person, but looking back now and realizing that we've completely bucked the system for so long does seem like the most punk-rock thing we could have ever done," said Colonna.
Buntport's origin goes back to 1998, when seven pals from Colorado College began creating collaborative works ranging from political satire to absurdist comedy with ingenious intellect, often all in the same plays. In 2001, they turned an empty warehouse at 717 Lipan St. into their permanent home. (The company name, by the way, is a mangled reference to the Bush presidential retreat in Kennebunkport, Maine.)
So what is it about Buntport, exactly?
Don't ask them. They have no self-awareness that they will cop to. But we already know that working in this unique way only could have succeeded if all the players shared the same general aesthetic, sense of humor and lack of evident ego.
"Having no hierarchy is actually a feminist concept, as is the overall approach and leadership," said Evan Weissman, one of two founding company members who have moved on from having daily involvement in Buntport, in his case to form an innovative nonprofit civic health club called Warm Cookies of the Revolution. "From start to finish, from how shows are pitched to the writing, the characters, the acting, the design and the marketing, it is evident that Buntport is – mostly accidentally – counter-cultural, feminist and artist-led."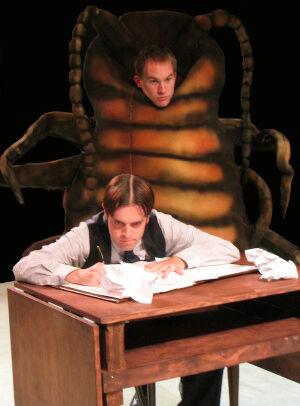 Also feminist: For being such a fixed company of players, Buntport has been remarkably open to welcoming collaborative guest artists and partnering with local arts groups. One was Gary Culig, who played Franz Kafka in the truthfully titled "Kafka on Ice." He has a pretty good idea why the Buntporters are so beloved by artists and audiences alike.
"Buntport puts the play in play," Culig said. "They're truly having so much fun up there, and that rubs off on the audience. They're also so good at creating such brilliantly magical moments — usually something really simple but super-clever and ingenious. I know I've gasped more than once watching one of their shows because I was surprised or caught off-guard by a moment of true theatricality. And they usually achieve that magic with such simple things they get at the hardware store or scavenge from a thrift shop. It's like the best parts of children's theater – but for adults."
It's always difficult to describe with any degree of predictive accuracy what a new Buntport play will turn out to be like. But we do know that "❤️ Richard" is loosely based on the actual discovery of King Richard's body under a parking lot in Leicester, central England, back in 2012. And that the story involves a meeting of the Richard III Society – a real- life group dedicated to reclaiming the sullied reputation of the humpbacked king. And that it's set in a high-school gymnasium.
Like always, the Buntporters don't know if you'll like it. But they hope you do.
Given that the Buntporters are only entering the start of their middle ages, they were asked whether they make try to make it to 100 plays someday.
"I mean, we'll try, I guess," said Rollman, without an ounce of guile.
If they do or they don't, here's one thing Edborg is proud to own: "We've done something that is pretty frickin' rare," he said.
WHAT THEY ARE SAYING
We asked area creatives, "What is it about Buntport?"
• Thaddeus Phillipsinternational theatermaker: "Buntport is a national treasure. But because they don't 'play the game' and they make 100 percent original plays, they are they are largely ignored from a national perspective. This is because theater in the US is 99 percent based on just remounting plays that had success in New York rather than unique ensembles like Buntport creating utterly original work. For more than 20 years, Buntport has created an unreal and unrivaled body of work. Buntport is, without any question whatsoever, one of the most unique and vital ensembles in the US"
•GerRee Hinshaw, host of The Bug Theatre's monthly "Freak Train": "Besides the lovely, interesting and talented people the Buntporters are, I think the magic is in their approach to idea generation and then getting those ideas to their feet. I have a secret wish to take a hiatus from my job and just hang with Buntport and observe their creation process for a year, like a Buntport Artist's Retreat™."
• Adam Stonemusician and multimedia artist: "From top to bottom, every aspect of Buntport is informed by their generosity and thoughtfulness as community members and human creatures."
• Emily K. Harrison, Artistic Director of the intentionally lower-cased square product theatre: "The thing that delights me about Buntport's work is that it's consistently clever and unpredictable and unpretentious. It's not traditional fare, but it never falls into the trap of inaccessibility. Buntport doesn't talk down to their audience. Their work manages to be incredibly smart and totally relatable, even when it's about something seemingly lofty or artistic. They aren't precious. Ever. That's so refreshing. I don't think Colorado realizes how lucky we are to have them."
• Lisa Youngfounder of IDEA Stages: "I can't even tell you the number of times they literally made me pee my pants laughing."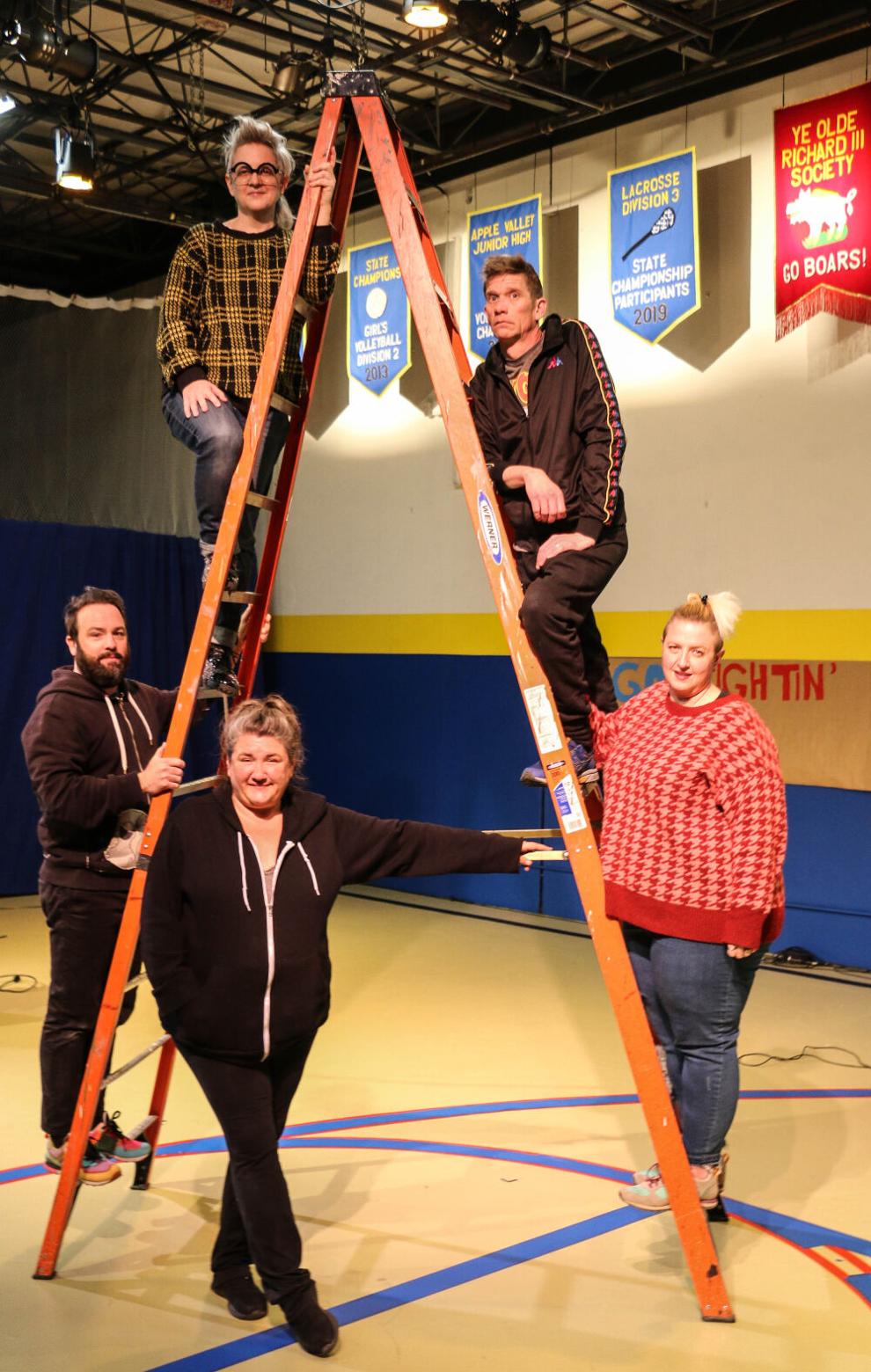 .