Denise Freestone, who co-founded OpenStage Theater & Company nearly 50 years ago, was officially inducted Sunday into the inaugural class of "Living Her Legacy: Women of Fort Collins."
It is essentially a hall of fame for changemakers whose stories will be told forever to inspire future generations of girls and women. But "Living Her Legacy" is also a public exhibition of art and education — the only one of its kind in Colorado, said general manager Patti Smith.
Over the next two years, the portraits of 48 women will be unveiled seasonally in groups of four on panels lining the exterior windows of the CooperSmith pub in the historic old town.
"This recognition is really empowering because there have been a lot of struggles, battles and heartaches over the years," Freestone said. "It was a joyful and fulfilling journey – but it was a difficult journey, and it took both perseverance and stubbornness to get here."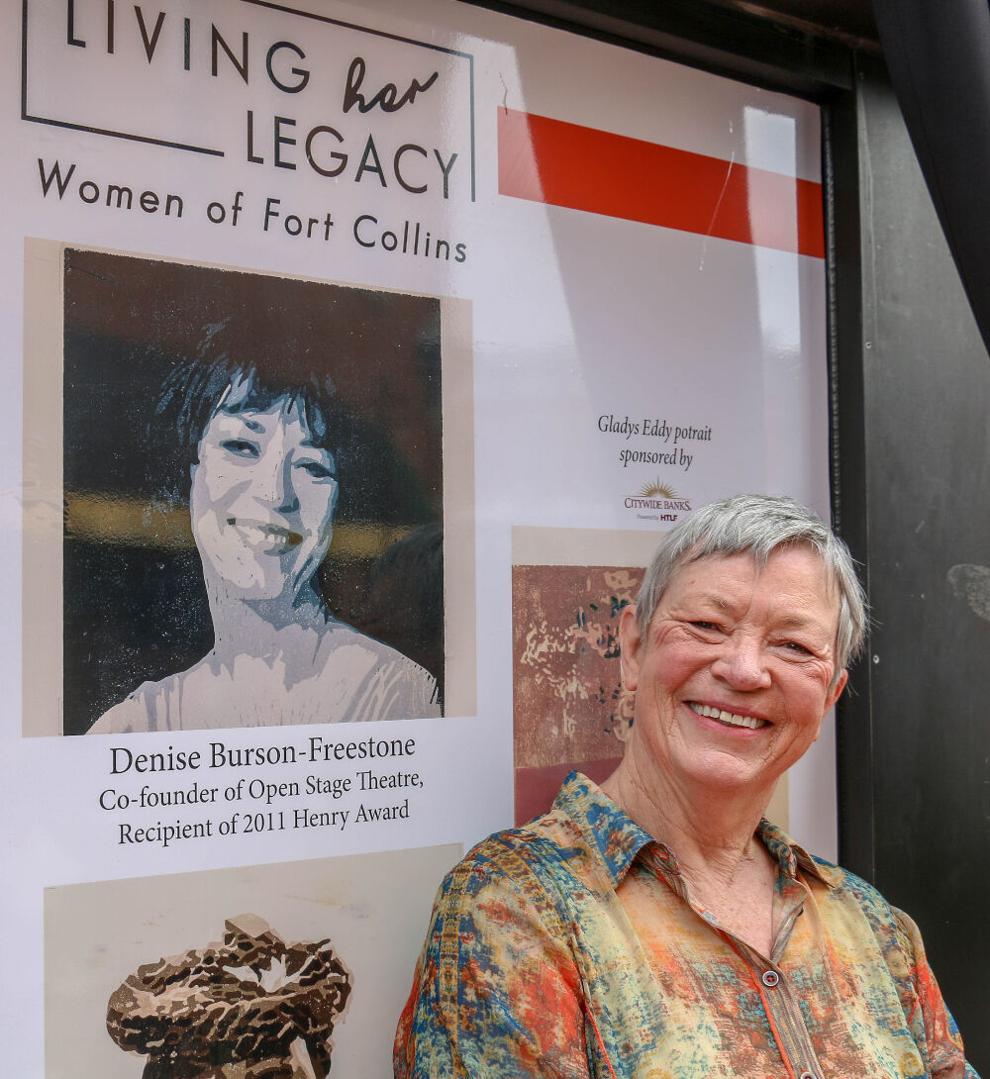 Two dozen OpenStage supporters came out to support Freestone at the unveiling of his portrait. She was honored alongside three posthumous inductees: Hattie McDaniel, Oscar-winning "Gone with the Wind" actress, who lived in Fort Collins until she was 8 years old; Elizabeth Stone, considered the first white woman to settle in Fort Collins; and educator Gladys Eddy. "Three women who all overcame challenges that would intimidate and defeat most of us," Freestone said. And the same could be said of her.
"Through her perseverance and determination, Denise has created a space where ethnic, social and religious boundaries dissolve in the joy of performing and in the satisfaction of having touched people's lives," Smith said.
Freestone started OpenStage with her husband, Bruce, in 1973, when the only other performing arts groups in Fort Collins were a symphony and a children's theater, Smith said. Shows were performed on the grass in local parks before the cast of renegades became legitimate as Lincoln Center's primary producing tenant.
Freestone said she gave her band the unusual name "OpenStage Theater & Company" for a reason. "We are a family of artists together," she said.
The best part of what makes nearly 50 years is threefold: "The artist community, the Fort Collins community, and our audience," Freestone said. "We know by heart and by experience that this communion between artists and audiences, this sharing of the power of the theatrical story, changes the very fabric of our community. Our audiences and performers bring the tears and laughter, the revelations and inspiration of this theatrical magic to the wider community. And in doing so, they expand the depth and understanding of the entity that is Fort Collins. And nurture and strengthen our city's civility, compassion and awareness.
Freestone handed Sydney Smith the operation of OpenStage during the pandemic, just ahead of the company's 50th anniversary season. Next up is "Les Chrétiens", opening May 20.
City Hall COVID Cancellations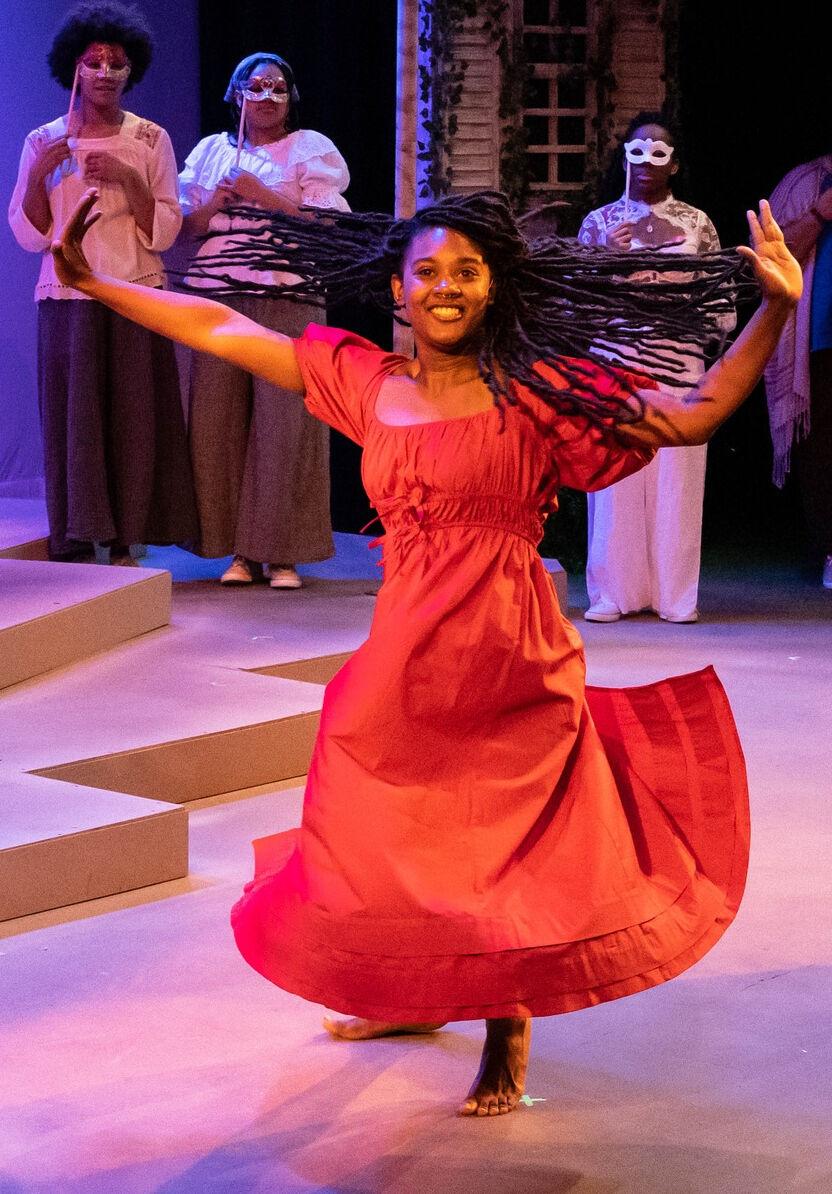 "Sometimes the show doesn't have to go on."
This is how the Town Hall Arts Center aptly announced that the ongoing and underreported COVID surge has now wiped out all five scheduled performances of the musical 'Once on This Island' in Littleton this weekend.
In a statement, the company called the cancellation "a pause for the health and safety … of our cast, staff, volunteers and customers."
City Hall plans to hold the last four scheduled performances of the musical from May 5-8. In the meantime, disappointed audiences can stream a previously recorded performance over the next two weekends.
The concert scheduled for Sunday with singer Traci J. Kern is also canceled.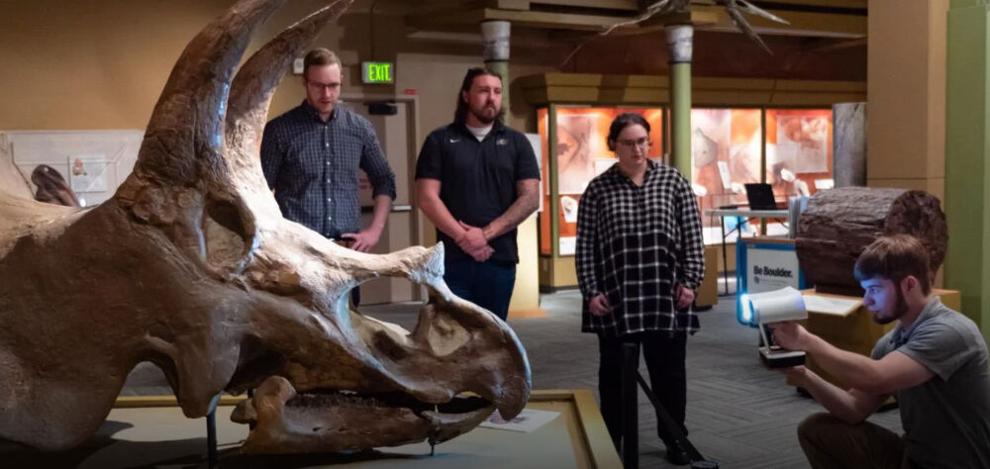 Boulder "Coming Out" Fossil Skull
On May 9, the fossil skull of a Triceratops dinosaur that has been on display at the CU Museum of Natural History since 1981 returns home (sort of): The Smithsonian Institution legally owns the precious bones that connect Colorado to its 66 million past years. from. But come on: they were unearthed in Wyoming in 1891. The museum, at 1030 Broadway in Boulder, is allowing visitors to say goodbye for free until May 8.
Are you ready for this?
It's one thing, I swear: virtual NFT art that people pay a lot of money to own, even though they can't hang it on the wall and you can only see it with a special helmet. "VERSE: Art of the Future" is a pop-up art exhibit occupying the former Victoria's Secret space on the second floor of the Denver Pavilions through July 31. Art, technology, and techno beats coalesce in this acquired-taste metaverse where you buy a ticket, put on headphones, and roam around for about 30 minutes admiring giant ballerina holograms alongside socially conscious electronic art ranging from Ukraine suicide awareness. If you've delved into the world of non-fungible tokens (NFTs), this might be for you. And if you have no idea… you will have no idea. Tickets $39-$49. Tickets
National Endowment Helps Colorado History
Colorado has won two huge grants from the National Endowment for the Humanities: $360,938 to renew its "Lost Highways: Dispatches from the Shadows of the Rocky Mountains" podcast, hosted by Noel Black. Also: A $40,000 grant to expand the primarily military offerings of the Fort Garland Museum and Cultural Center in the San Luis Valley to include more stories about the Native and Hispanic communities of southern Colorado.
Short…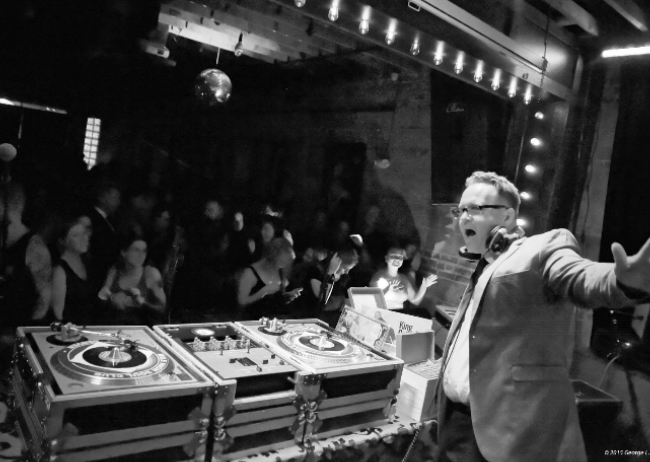 Tyler Jacobson's monthly 14-year-old dance party, known as the Mile High Soul Club, is moving to Headquarters (formerly known as 3 Kings) at 60 S. Broadway and moving to the second Saturday of each month beginning on May 14. For the past eight years, the soul and funk party co-founded by DJ DogBoy has been held a few blocks south of the Roxy. $7 at the door…
The DCPA Theater Company has named Reginald Edmund its literary director, succeeding Lynde Rosario. The Literary Manager is primarily responsible for developing new plays and fostering relationships with local and national playwrights. "I've been a fan of this theater company for a very long time and their pivotal role in championing groundbreaking classics and exciting new works," said Edmund, most recently Resident Playwright at London's Tamasha Theatre…
Denver International Airport's new art exhibit, titled 'Colorado Clay', explores the history of ubiquitous clay in Colorado, from archaeological finds at Mesa Verde to adobe structures dating back hundreds of years . It is located at Ansbacher Hall in the Jeppesen Terminal on Level 6 North. See the exhibition online…
Judges at this year's Colorado Book Awards chose Julian Rubinstein's book "The Holly: Five Bullets, One Gun, and the Struggle to Save an American Neighborhood" as the finalist for general nonfiction. Winners will be announced on June 25th at a location to be determined….
Denver Arts & Venues vets applicants to the Denver Commission on Cultural Affairs, which oversees the city's public art program, advises the city on arts and cultural issues, and acts as ambassadors for the arts within the community. Applications will be accepted until June 4.
party watch
Cinco de Mayo, which is expected to draw 400,000 people to Civic Center Park May 7-8, commemorates the victory of the outnumbered Mexican army over France in 1862 and today celebrates the traditions and beauty of Latino culture … Women's Theater Festival, through May 1 at the Millibo Art Theater in Colorado Springs. …Taste of Iceland, celebrating Icelandic traditions and culture, May 12-15 at Coohills, Globe Hall, Mercantile, Tattered Cover, Chez Artiste theater and Ironworks…
In August, Meow Wolf will open an outdoor, immersive, multi-genre festival experience called VORTEX, featuring music, adventure, and interactive art "somewhere" in Denver. Tickets go on sale at 10 a.m. Friday, April 29 at vortex.meowwolf.com.
Coming…
In the coming days: we'll be interviewing Garrison Keillor, who returns to Red Rocks on Monday (May 2); Amber Ruffin, SeriesFest headliner at Red Rocks on May 8; and Oscar winner Rita Moreno, who will speak with Aisha Ahmad-Post at the University of Denver on May 12, and the day after will receive the Inspiration Award at Denver Film's "Women + Film" luncheon at the Denver Art Museum.
And finally …
Colorado Springs mourns the March 8 passing of Fred Tessler, a nationally recognized music director who taught acting and directed numerous productions at the Colorado Springs Conservatory since 2015. He was 60.
.