Film on the Rocks, now in its 23rd year, will return inside the iconic Red Rocks Amphitheater on Monday nights this summer, with tickets on sale at 10 a.m. Friday, May 20 at denverfilm.org.
This year's five-movie Monday Night series kicks off on June 13 with superhero adventure 'Thor: Ragnarok' and continues through August 15 with the newly award-winning sci-fi epic 'Dune'. of six Oscars.
In between, the schedule includes "The Sandlot" (July 18), "The Greatest Showman" (July 25) and Questlove's 2022 Oscar winner for Best Documentary "Summer of Soul" (August 1), including some (OK, me) called it the best movie of any genre in 2021.
For the past two pandemic years, movies have had to be screened in drive-ins. But "there is nothing more special than the amphitheater experience that Red Rocks offers," said Kevin Smith, CEO of Denver Film.
Tickets are $16 for general admission and $32 for VIP reserved seating. Local group openers will be announced at a later date.
The dance community is in mourning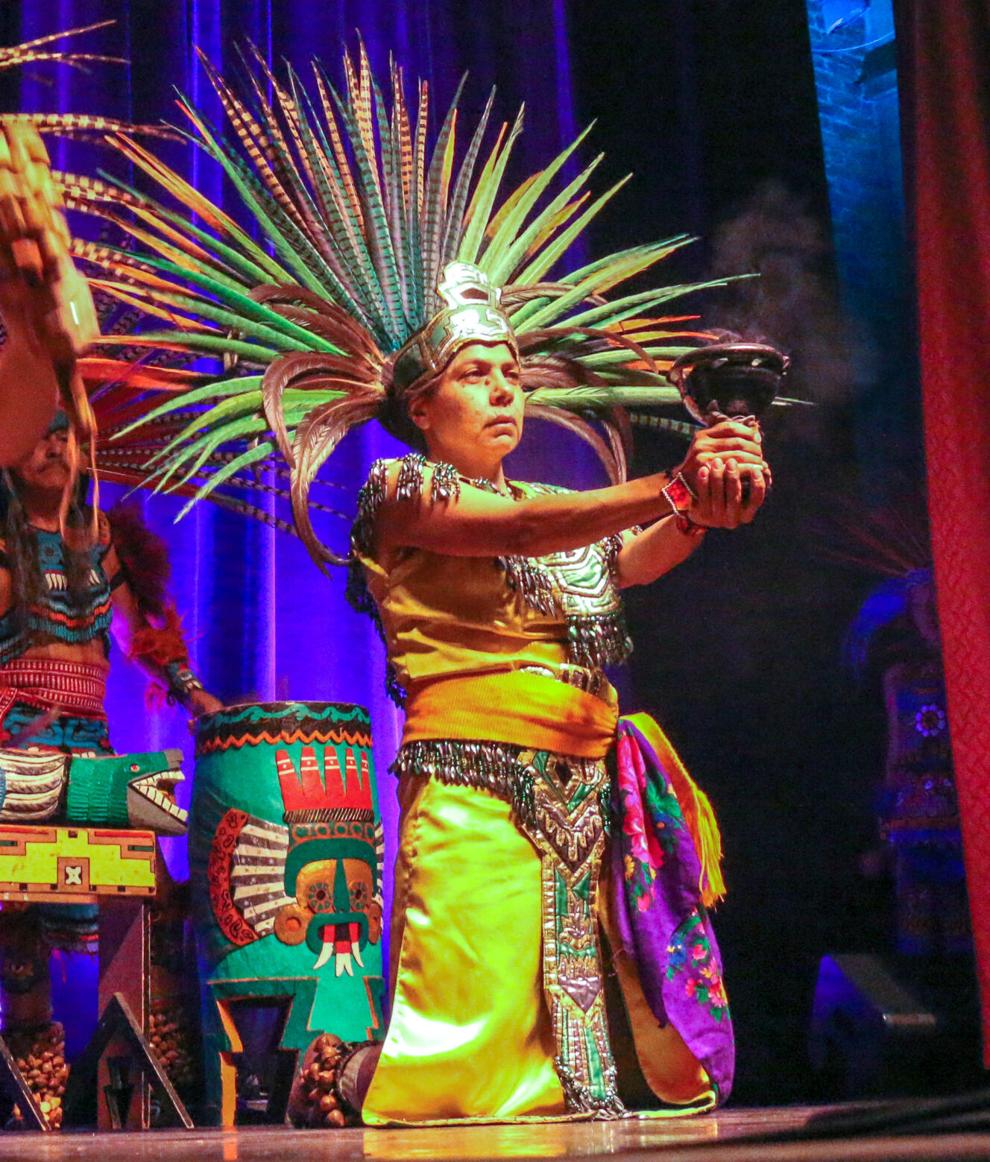 The Aztec community in Colorado mourns the loss of famed Mexican dance icon and curandero Raul Chavez Portillo, who died May 7 at the age of 68. Chavez, born into a family of Mexican Aztec healers, was given the name Tlaloc when he was 5 years old. his grandfather to preserve the traditions of his ancestors.
In 1969 Tlaloc immigrated to Colorado and in 1981 he started a dance group for young Chicanos under his surname of Grupo Tlaloc. Ten years later, he formed a small family dance group called Huitzilopochtli, which has since helped thousands of young Mexicans and Chicanos connect to their cultural roots. His winning efforts were recognized with the Denver Mayor's Award for Excellence in the Arts in 2016.
"He has demonstrated for 40 years how the arts can heal through cultural inclusiveness and mutual respect," said Renee Fajardo, professor of Chicano studies at Metropolitan State University in Denver.
A funeral mass will be said at 11:30 a.m. Thursday (May 19) at Latina Funeral, 3020 Federal Blvd., with a tribute to Danzantes from 12:30 p.m. to 2 p.m.
A collaborative theater festival
Three very different types of theater companies – The Catamounts, Buntport and Su Teatro, are teaming up to launch the Public Domain Theater Festival June 3-5 in outdoor spaces around the Boulder Public Library and June 10-19 in outside Westminster Station Park at 6995 Grove St.
The Catamounts will mix Dorothy Parker's poetry collection "Enough Rope" with Ernest Hemingway's "The Sun Also Rises" and John Barrymore's film "Don Juan." Buntport will create a silly, wordless story around "The Drolatic Dreams of Pantagruel" – a 1595 volume of 120 woodcut images depicting a series of fantastically grotesque characters. Su Teatro will offer a contemporary street performance on immigration, workers' rights and cultural identity. Each 20-minute ticket costs $20.
Short…
COVID has gone nowhere, and it continues to force cancellations of local arts shows. Most recently: Longmont Theater Company canceled its full opening weekend of the musical "Something Rotten" after positive COVID tests among the cast. Performances are scheduled to resume on Friday (May 20) and continue until May 28…
The Denver Center for the Performing Arts has announced that it has completed its first-ever fundraising campaign. The $17 million "A Grander Opening" campaign has (or will complete) by 2023 the $57 million DCPA renovation of the Helen Bonfils Theater Complex begun in 2010…
"My Father's House", a short documentary by Rob Shealer from Denver, will finally be screened at the Cannes Film Festival on May 22. The 16-minute short film won the jury prize for best documentary in 2020, but the film was never screened in public. because of the pandemic. It tells the story of the transition from a Lutheran church in Aurora to the Village Exchange Center to help refugees and immigrants start a new life in Colorado…
"Bull BC One," the world's largest head-to-head breaking competition, returns to Denver after a seven-year hiatus for a qualifying round at noon and 2 p.m. on May 28 at Sculpture Park. The winner and runner-up will advance to a regional round before the finals to be held in Los Angeles. Breakers of all skill levels are welcome to register and compete, and it's free to watch…
David Byrne's pandemic-delayed, site-specific 'Theater of the Mind' will run August 31-December 18 at 3821 York Street, will feature an almost entirely local cast of actors: Jessica Austgen, Annie Barbour , the intentionally lowercase l. betts, James Brunt, Janae Burris, Kristina Fountaine, Abner Genece, Steph Holmbo, Jenna Moll Reyes, Peter Trinh, Maggie Whittum and Amanda Berg Wilson. Sign up at theatreoftheminddenver.com to be the first to know when tickets go on sale.
.